2023 GALVANIZED PRODUCTION SHOWS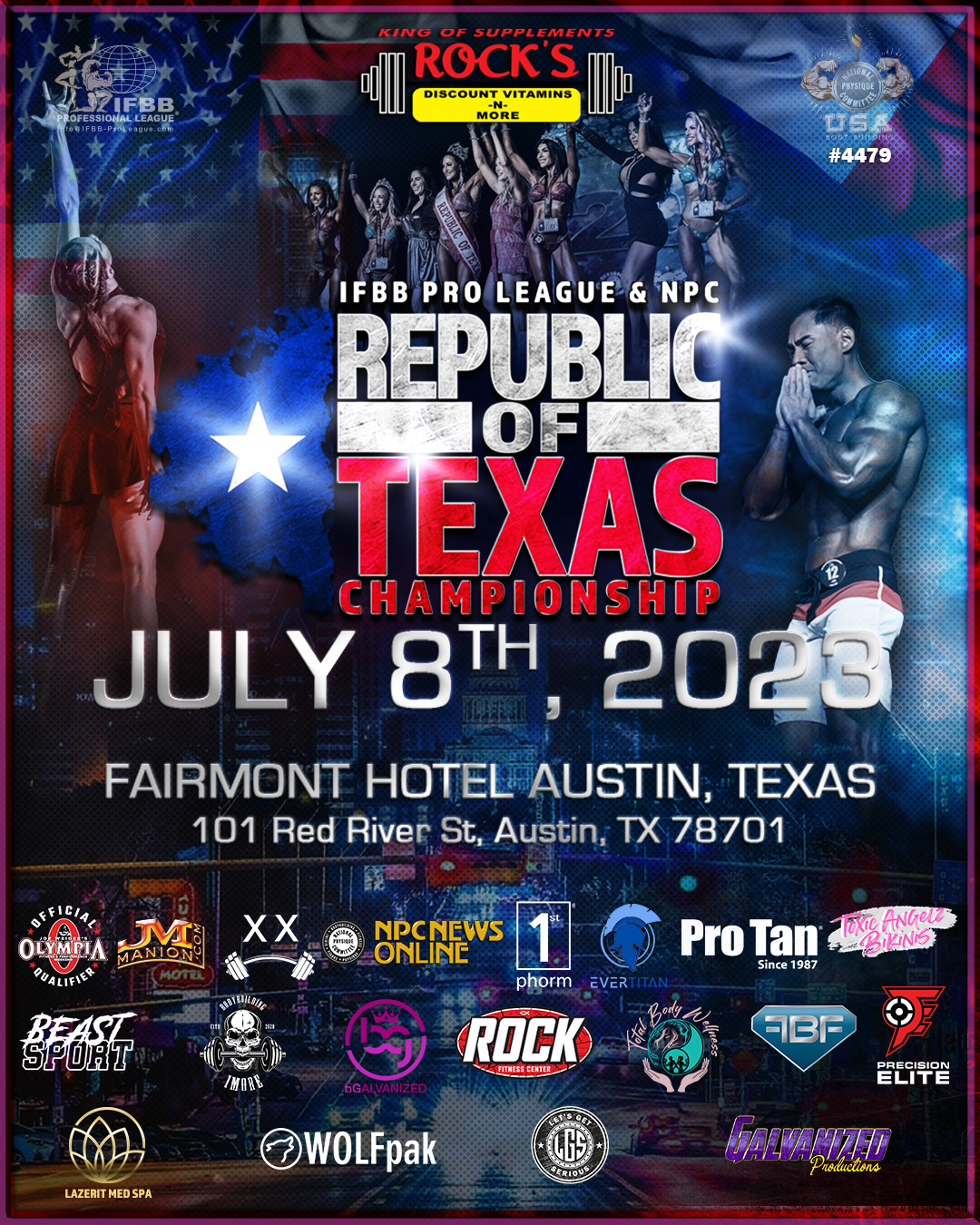 July 8th, 2023 - Austin, TX
Texas get ready for an event that is sure to be the talk of the bodybuilding world! On July 8th, 2023, Galvanized Productions presents the Republic of Texas Championship. This incredible competition will take place at Austin's iconic Fairmont Hotel and will feature both IFBB Pro League and NPC categories. Come cheer on and support your favorite athletes as they showcase their hard-earned physiques in one of the hottest competition around! Don't miss out on this unique opportunity to celebrate the fitness world in amazing downtown Austin Texas.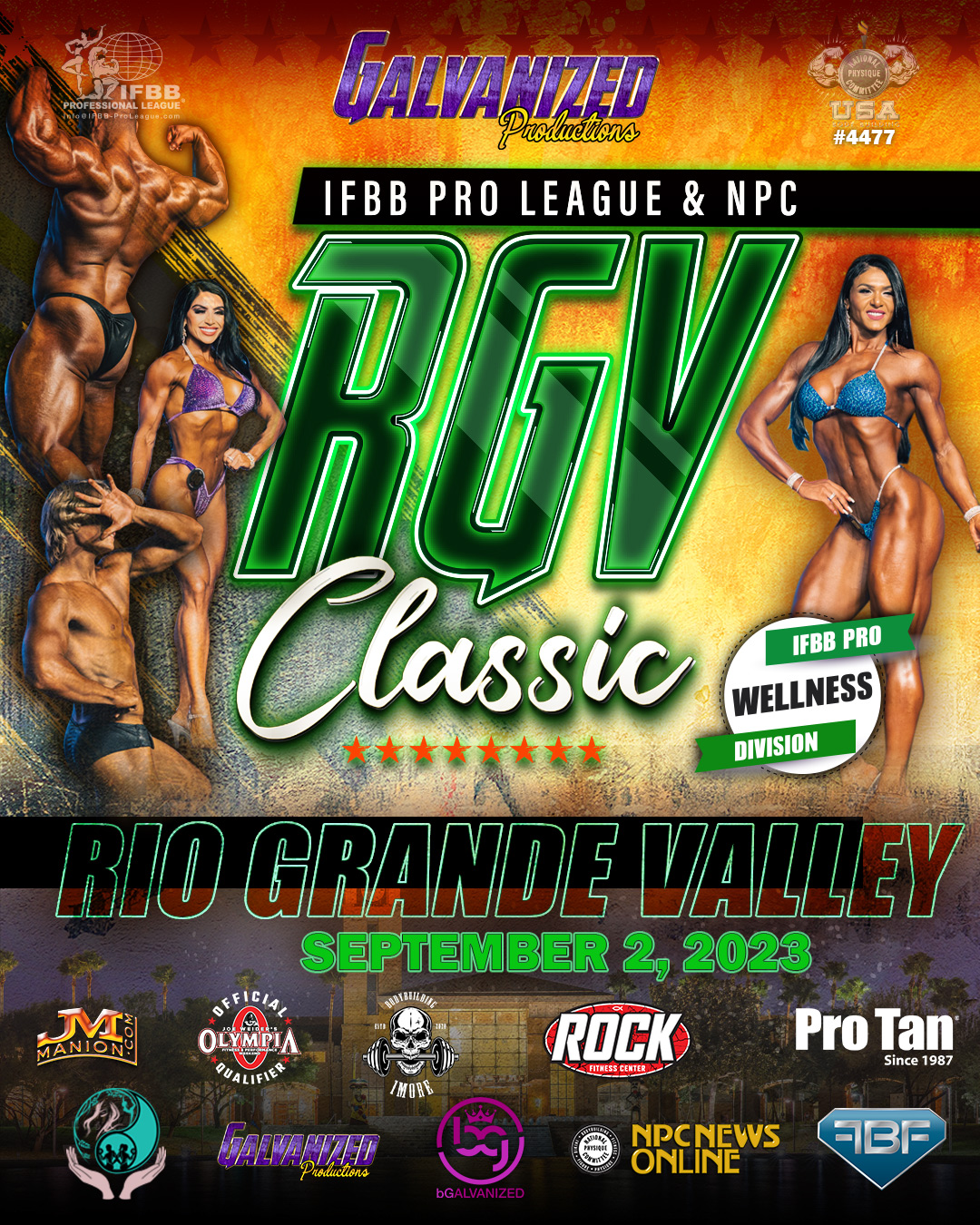 Galvanized Productions is proud to present the first annual Rio Grande Valley Classic, set to take place on September 2nd of 2023 at the McAllen Convention Center. This NPC National Qualifier will have all NPC divisions for you to compete in, as well as IFBB PRO Wellness. For the first time, The Rio Grande Valley will host IFBB PRO athletes looking for that coveted Olympia Qualification. So get ready, Rio Grande Valley! Let's have a Texas-size competition.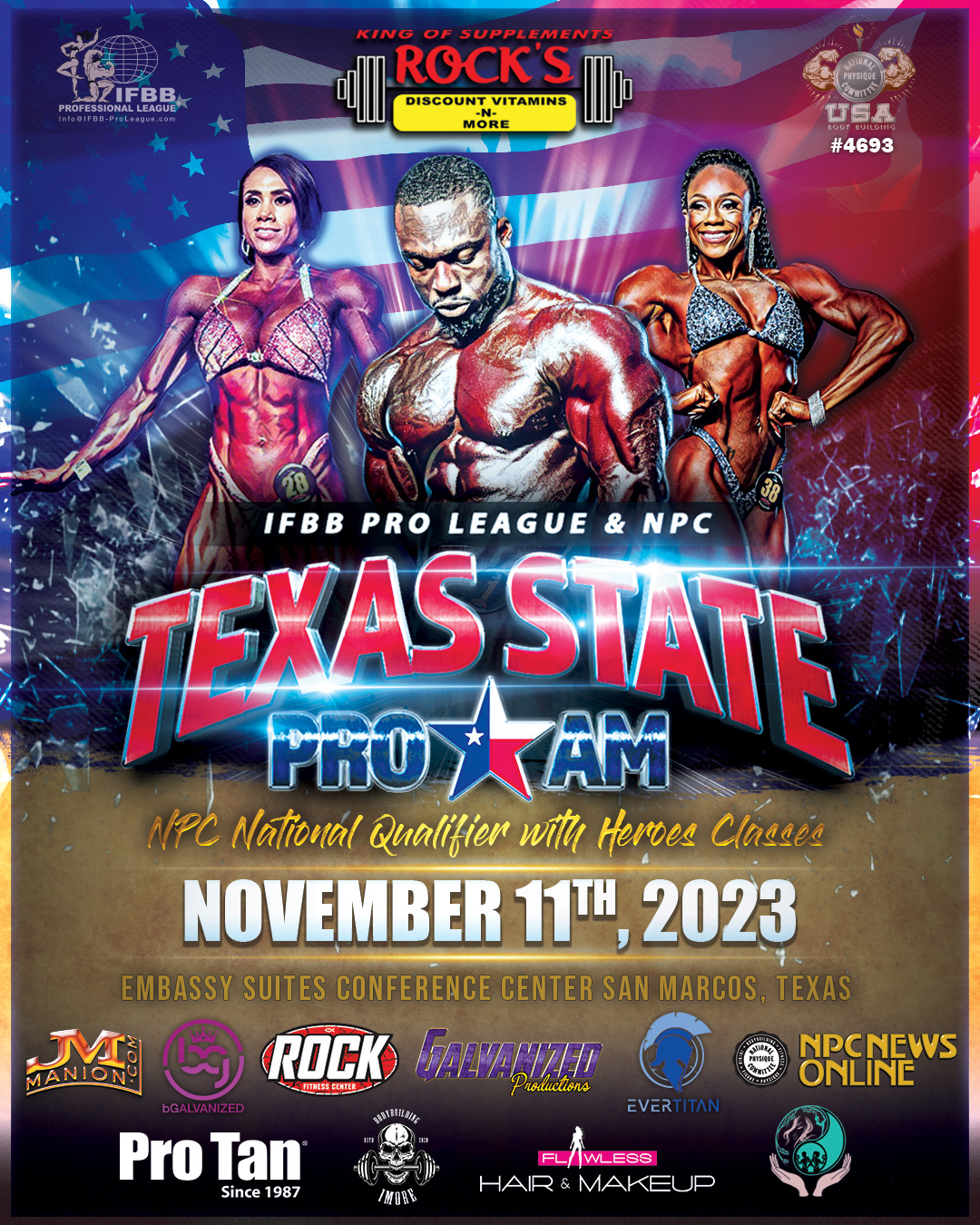 The IFBB PRO LEAGUE & NPC TEXAS STATE PRO-AM is a household name within the fitness & physique competition community. Known as the most prestigious physique competition in Texas, due to its celebrated history and status. 
Experience a phenomenal event brought to you by Galvanized Productions, proudly presented by our Title Sponsor, Rocks Discount Vitamins & More. The highly anticipated IFBB Pro League & NPC Texas State Pro-Am is scheduled for November 11th, 2023, at the exceptional Embassy Suites Conference Center in San Marcos, Texas.
NEWSLETTER SIGN UP
Sign up for our newsletter to stay informed on the latest events & happenings.