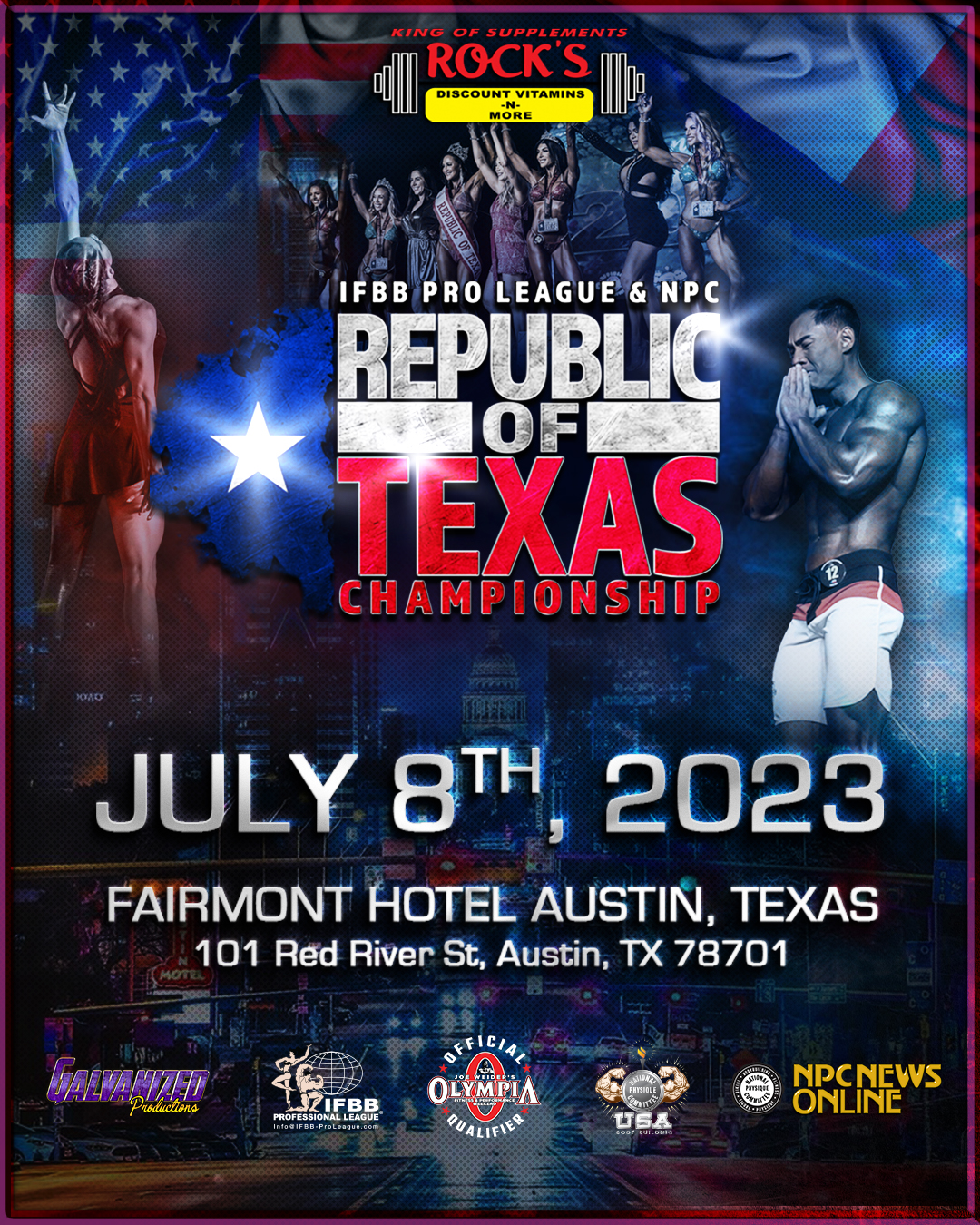 July 8th, 2023 - Austin, TX
Austin, get ready for an event that is sure to be the talk of Texas! On July 8th, 2023, Galvanized Productions presents the Republic of Texas Championship. This incredible competition will take place at Austin's iconic Fairmont Hotel and will feature both IFBB Pro and NPC division categories. Come cheer on your favorite competitors as they showcase their hard-earned skills in one of the most exciting bodybuilding championships around! Don't miss out on this electrifying opportunity to join Austin's fitness community in celebration.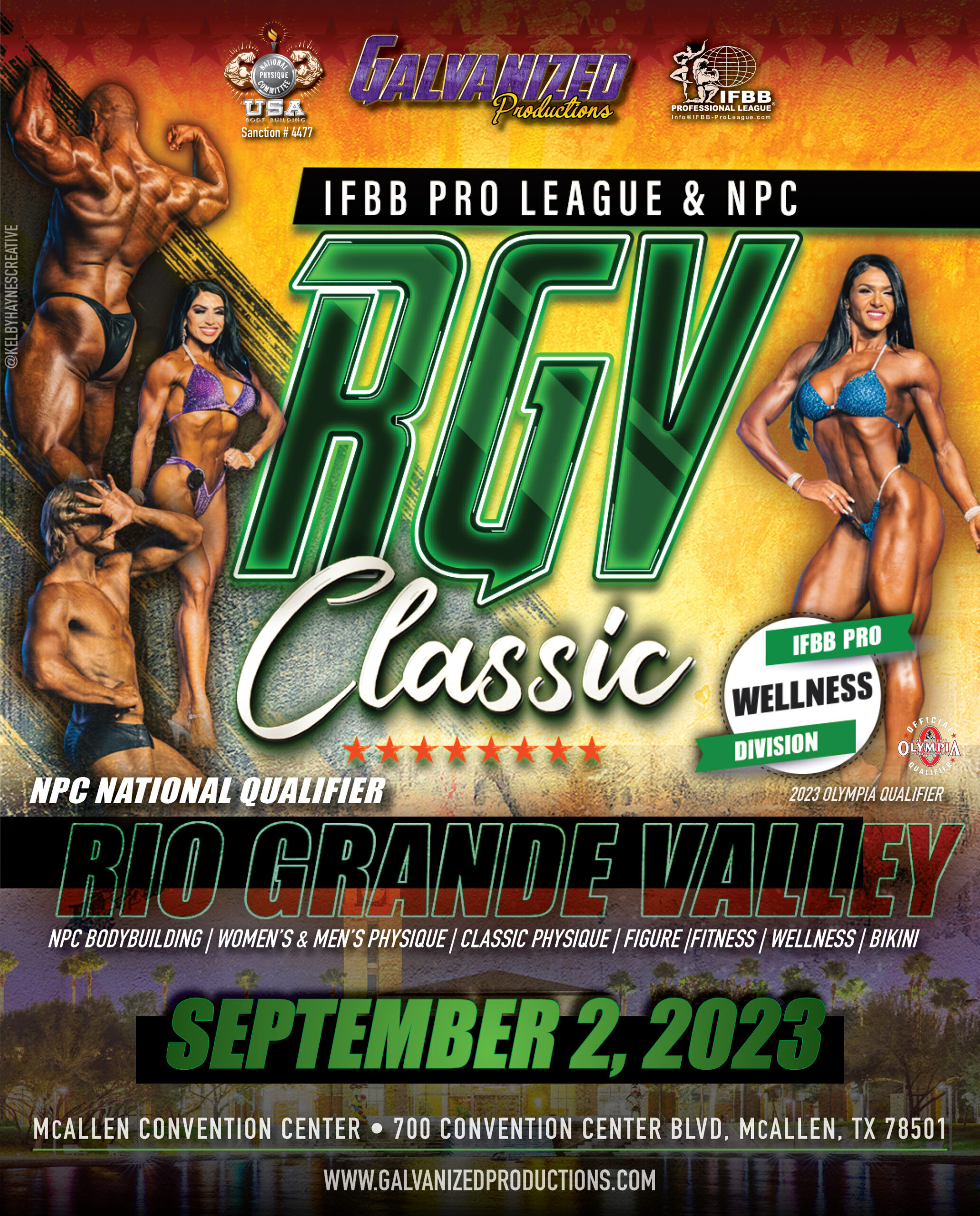 Galvanized Productions is proud to present the first annual Rio Grande Valley Classic, set to take place on September 2nd of 2023. Located at the McAllen Convention Center, this event will have something for everyone and will accommodate all fitness levels. Both IFBB Pro and NPC divisions are invited to compete in Bodybuilding, Women's and Men's Physique, Classic Physique, Figure, Fitness, Wellness, and Bikini categories. The IFBB division has added a new addition this year with our Wellness category! So get ready, Rio Grande Valley; it's time for some epic stage poses!
NEWSLETTER SIGN UP
Sign up for our newsletter to stay informed on the latest events & happenings.